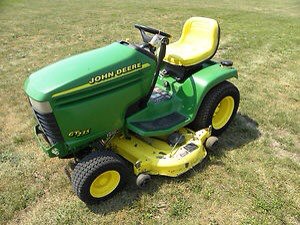 Photo courtesy of Facebook
A Detroit-area man is charged with driving drunk on a riding lawn mower.
Roy Walton waived a probable cause hearing this week in Bloomfield Township District Court.
The 47-year-old is facing a charge of felony drunken driving, third offense.
Authorities say Walton rode the mower to a drug store on March 22. Police noticed the mower parked on the sidewalk.
They watched Walton leave the store, hop on the mower and drive down the sidewalk. Police say they stopped Walton, determined he was drunk and arrested him.
The Detroit Free Press obtained police video of the arrest and posted it online.
Defense lawyer John Secrest criticized police for waiting outside for his client. He tells The Detroit News: "What's next? Will they be stopping golfers (in golf carts)?"
Copyright 2013 Associated Press. All rights reserved.