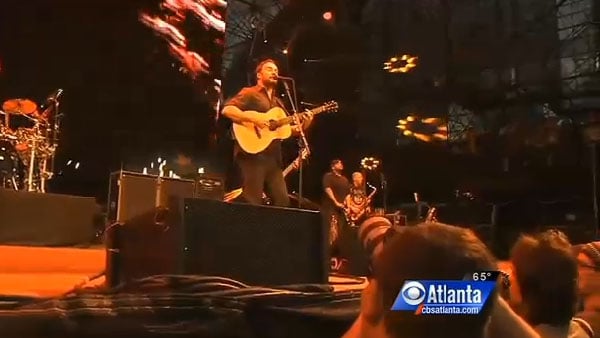 ATLANTA (CBS46) -
Thousands packed Centennial Olympic Park to hear The Dave Matthews Band, Sting and Grace Potter play a free concert called JamFest on Sunday evening.
Fan Andrew Knouff was one of thousands of fans who couldn't quite make it into the park by the time The Dave Matthews Band started to play, but he said getting to be near the concert was good enough.
"This is a great spot for it, you get to see all of these beautiful lights, you've got a Ferris wheel over there - you really can't go wrong with that," Knouff said.
The concert was sponsored by Capitol One and was part of the Final Four weekend, which brought fans of this year's top college basketball teams into town.
Louisville will play Michigan in the championship game on Monday.
Copyright 2013 WGCL-TV (Meredith Corporation). All rights reserved.