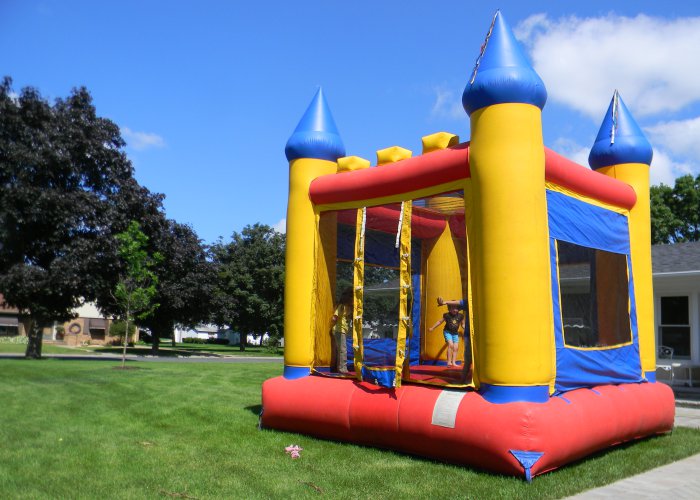 Photo courtesy of Facebook
NORTON SHORES, MI (AP) -
Police say a stabbing that apparently stemmed from a dispute between family members last Friday at a children's bounce house facility in West Michigan left two adults injured.
The Muskegon Chronicle reports officers in Norton Shores responded Friday night to reports about a dispute at Kangaroo Palace involving three family members.
Police say the dispute took place both inside and outside the Muskegon-area facility. A 38-year-old man and a 54-year-old woman were stabbed.
Police say the injuries don't appear to be life-threatening. The alleged offender, 31-year-old Sindy Shiloh-Mae-Lee Price, was jailed in connection with the stabbing, pending a court hearing. She is charged with two counts of assault with a dangerous weapon.
Price is being held in the Muskegon County Jail.
Kangaroo Palace includes several inflatable bounce units with slides, ladders and obstacle courses, as well as other play equipment.
Copyright 2013 Associated Press. All rights reserved.