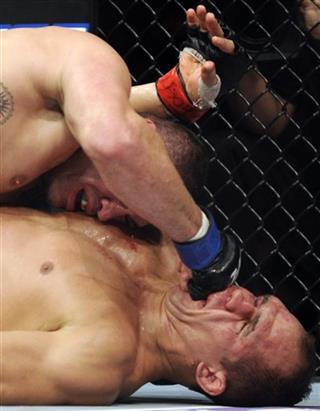 Photo courtesy of Facebook
PORT HURON, MI (AP) -
Authorities in Port Huron are awaiting lab test results to determine what caused the death of a 35-year-old man who collapsed after a mixed martial arts match.
The Detroit Free Press says the man told a trainer he wasn't feeling well after losing the fight Saturday night at a Port Huron American Legion Post.
A paramedic on site administered help before emergency crews arrived.
An autopsy was performed Sunday but didn't determine what cause the man's death.
The man's name hasn't been released. He was a native of Nigeria living in Canada.
Michigan lawmakers have been considering regulating amateur mixed martial arts fights in the state.
Proposals include requiring fighters have HIV and hepatitis tests and requiring promoters to be licensed and to cover some injured fighters' medical expenses.
Copyright 2013 Associated Press. All rights reserved.