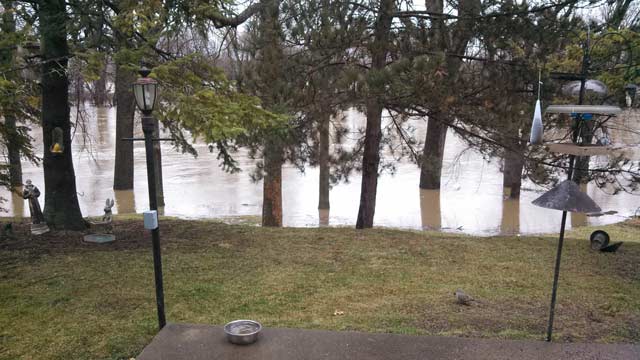 The Tittabawassee River rising above its banks.
Authorities say flooding from heavy rain and melting snow has sent some rivers and streams over their banks and has closed roads in parts of Michigan's Lower Peninsula.
Genesee County Drain Commissioner Jeff Wright tells The Flint Journal rain has caused problems "in every corner in the county." The Flint area has had about 3 inches of rain since Wednesday.
The National Weather Service says Kearsley Creek near the Flint suburb of Davison was 3 inches over flood stage at noon Thursday, with high water on the Flint River as well.
The weather service says the Rifle River near Sterling north of Bay City was 1.7 feet above flood stage at 12:30 p.m. Thursday.
Rainwater has also overloaded a wastewater treatment plant in Saginaw County's Buena Vista Township.
Copyright 2013 Associated Press. All rights reserved.