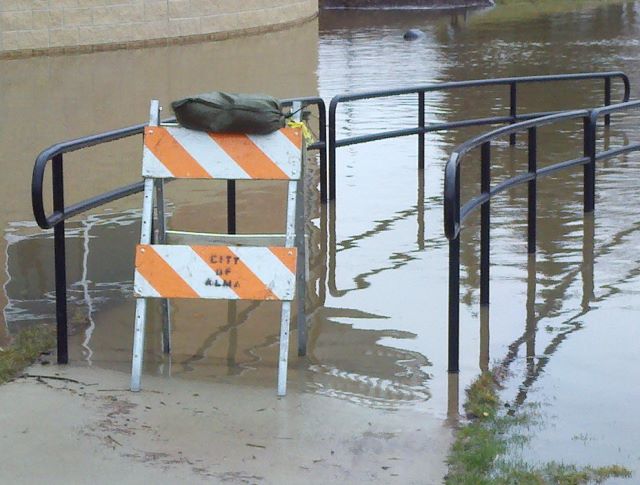 A photo showing the amount of flooding in Alma.
Flooding over the past 36 hours in Mid-Michigan is becoming a problem.
The Morning Sun of Mount Pleasant reports police in Alma went door to door asking residents who live near the Pine River to evacuate due to rising water levels.
Rivers across the area have swollen due to melting snow and days of heavy rain.

The National Weather Service says snow began falling in the Upper Peninsula on Thursday night, and 5 to 9 inches fell by around midday Friday. Parts of the area could get 8 to 12 inches of snow.
In the northern Lower Peninsula, as much as three-quarters of an inch of ice was reported in places, including parts of Gladwin County. That followed snow earlier in the week, and more snow is possible.
Storms dumped up to 9 inches of snow on Michigan's Upper Peninsula and rain that's prompted flooding and evacuations in the Lower Peninsula.
Copyright 2013 Associated Press. All rights reserved.