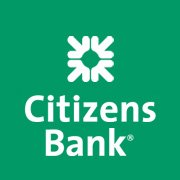 FLINT, MI (AP) -
A FirstMerit Corp. official says she expects Citizens Bank's Michigan branches to remain -- and the iconic weather ball atop its Flint headquarters -- following the acquisition of Citizens Republic Bancorp Inc.
FirstMerit Michigan Chief Executive Sandy Pierce told The Flint Journal for a story Sunday there are no intentions to close branches. But she says the branches will take the FirstMerit name by year's end.
Pierce says the downtown Flint headquarters will stay open, along with the majority of positions in Michigan. She expects some cuts but couldn't disclose numbers.
She says FirstMerit plans to preserve the weather ball, though the "CB" blocks beneath it will change to FirstMerit. It was first illuminated in 1956.
Akron, Ohio-based FirstMerit announced plans last fall to buy Citizens.
Copyright 2013 Associated Press. All rights reserved.