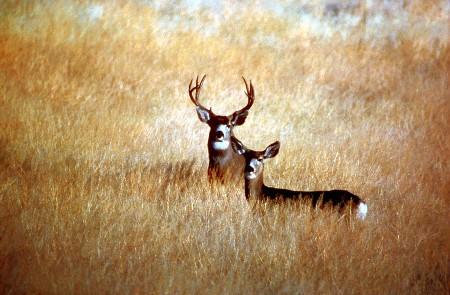 Two men who authorities say killed a deer in suburban Detroit in violation of a local hunting ban have been placed on probation.
District Court Judge Dean Ausilio last week also prohibited 19-year-old Myles Ehret of Royal Oak and 27-year-old William Francis of Riverview from hunting for a year as part of their punishment. They were ordered to pay fines and perform community service.
Authorities say the men were seen dragging a buck from a wooded area Dec. 21 in Warren. They initially were charged with killing or torturing an animal, a felony.
In a plea agreement, The Macomb Daily of Mount Clemens reports Francis pleaded guilty and Ehret pleaded no contest to misdemeanor animal cruelty.
Their defense lawyer Michael Chupa says the judge treated them "fairly but firmly."
Copyright 2013 Associated Press. All rights reserved.