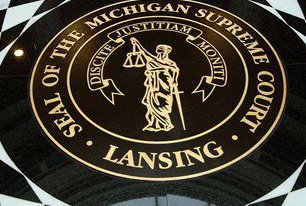 Photo courtesy of Facebook
MIDLAND, MI (AP) -
School is in session at the Michigan Supreme Court
Michigan's highest court is on a road trip Wednesday, hearing a case at the Midland Center for the Arts with students from area high schools and colleges in the audience.
The case involves the theft of a $58 bottle of perfume. Chandra Smith-Anthony was convicted of larceny from a person. But the appeals court said she was convicted under the wrong law because the perfume was taken from a Detroit-area Macy's -- not a person.
A Macy's detective suspected that Smith-Anthony had stolen an item and was keeping an eye on her. The employee followed her out of the Southfield store and finally confronted her.
Copyright 2013 Associated Press. All rights reserved.