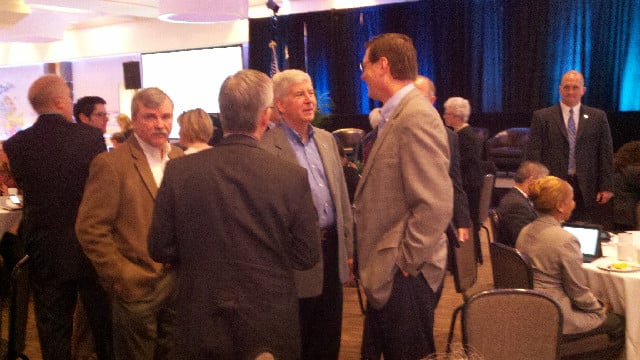 LANSING, MI (AP) -
Gov. Rick Snyder is kicking off a meeting of Michigan education and business leaders to find new ways to connect recent graduates to open jobs.
The Republican governor gave the opening remarks at the 18th annual Governor's Education Summit Monday at Michigan State University's Kellogg Center.
Snyder says that while the education system succeeds in providing knowledge, it leaves students on their own when it comes to finding open jobs.
He says students should be exposed to the opportunities available in the private sector from an early age. He gave the example of fourth grade students who visit the Capitol to learn about state government. He says the state should expose these same young students to things such as how a car is made and how a bank runs.
Copyright 2013 Associated Press. All rights reserved.