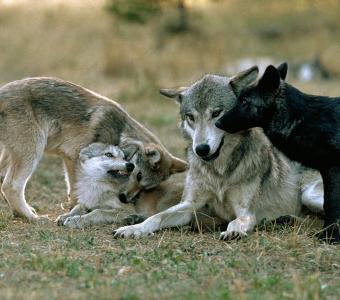 LANSING, MI (AP) -
The Republican-led Michigan Senate is expected to vote on legislation that could prevent voters from deciding whether wolves should be hunted.
Legislation to be taken up Wednesday would let the Natural Resources Commission designate game species. It includes a $1 million appropriation and can't be placed on a ballot.
Lawmakers approved designating wolves as a game species last year.
Opponents recently gathered more than 240,000 signatures to request a statewide vote on whether the animals should be hunted. But if this legislation passes, the statewide initiative wouldn't be legally binding.
The Senate will also consider amending the constitution to add the right to hunt and fish. That measure would need a two-thirds vote and be placed on the 2014 ballot.
Copyright 2013 Associated Press. All rights reserved.