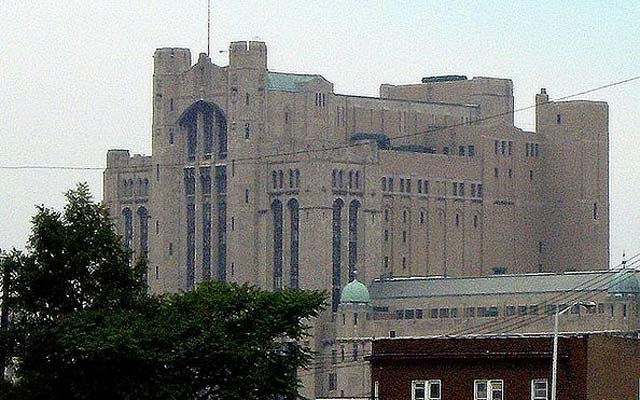 Photo courtesy of Mike Russell.
DETROIT (AP) -
The president of Detroit's Masonic Temple says an agreement has been reached with the county to stop foreclosure proceedings on the historic 14-story structure.
Roger Sobran says the Temple paid $10,000 toward a tax bill on Thursday and expects to pay another $36,000 by early June.
More than $150,000 in taxes from 2010 and 2012 left the prominent building in the hands of the Wayne County treasurer's office.
But Sobran and chief deputy county treasurer David Szymanski say a payment plan has been worked out.
The building is on the National Register of Historic Places, takes up an entire block and has more than 1,000 rooms. It houses the Masonic Theater, a concert site for decades for some of the biggest acts in music such as the Rolling Stones.
------
Information from: The Detroit News, http://detnews.com/
Copyright 2013 Associated Press. All rights reserved.