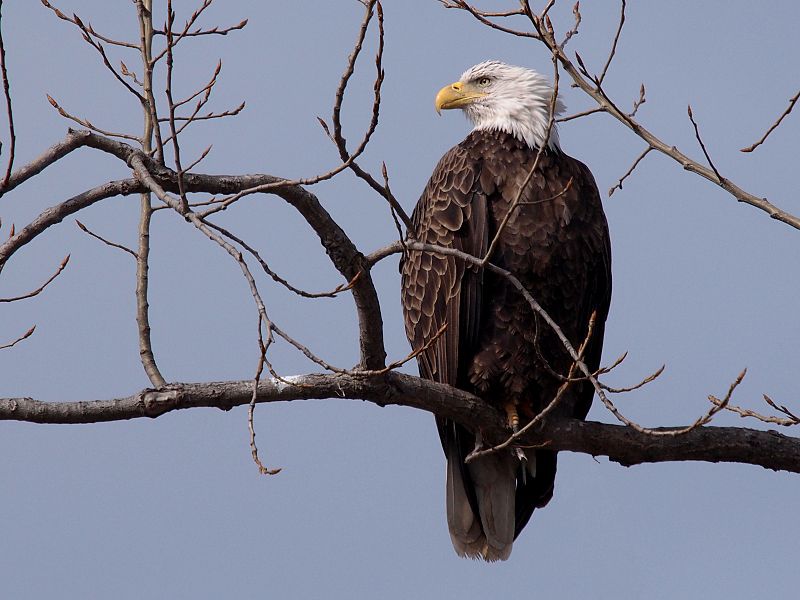 A bald eagle sitting on a tree branch.
DEWITT TOWNSHIP, Mich. (AP) -
The Michigan Department of Natural Resources says it's trying to catch the poacher who shot and killed a bald eagle in a rural area north of Lansing.
The DNR says the shooting of the federally protected raptor happened Saturday in Clinton County, near Highland Hills Golf Club in DeWitt Township.
It says a citizen retrieved the eagle and brought it to Sleepy Hollow State Park to turn it over to the DNR.
DNR Lt. Sherry Chandler says she is asking people with possible information on the illegal killing to call its Report All Poaching line.
Bald eagles first received federal protection in 1940 and state protection 1954.
------
DNR Report All Poaching: http://1.usa.gov/14PJOpO
Copyright 2013 Associated Press. All rights reserved.