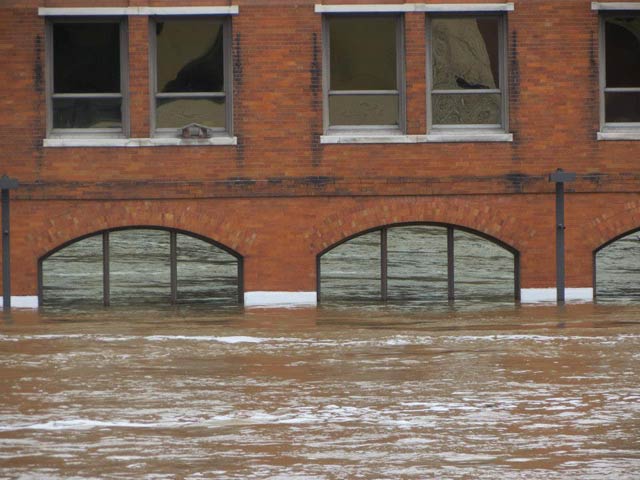 A building underwater in Grand Rapids during flooding
GRAND RAPIDS, MI (AP) -
Residents have been allowed back into a 32-story riverfront apartment tower in Grand Rapids after a 17-day flood evacuation.
The Plaza Towers complex was closed on April 20 as flood waters entered the basement, swamping the building's electrical systems. About 80 cars were stranded in the lower levels.
Twenty-five-year-old Kristal Gruevski told MLive.com on Wednesday that she was lucky because she was able to stay with family in the area.
The return started one day after Gov. Rick Snyder declared a state of disaster in Grand Rapids, Ionia and 19 counties that dealt with recent flooding.
The flooding lasted from April 9 through late last week and saw the Grand River through Grand Rapids reach record heights.
Copyright 2013 Associated Press. All rights reserved.