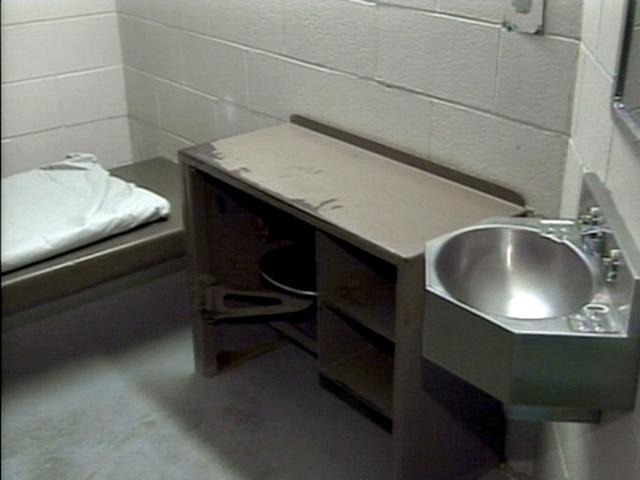 A jail cell.
Authorities say a 45-year-old man crashed a vehicle into a northern Michigan jail in an attempt to free a female inmate.
The Traverse City Record-Eagle and MLive.com report Derek G. Lavis is charged with attempted aiding of a prisoner escape and malicious destruction of a building. He was arraigned Monday and is held on $1 million bond. He's due in court again this month.
The Associated Press left a message seeking comment Tuesday with court-appointed defense lawyer Thomas Seger.
Kalkaska County corrections officers reported a loud banging on the north wall of the jail around 10:30 p.m. Sunday, and a deputy saw a Chevrolet Suburban ramming into the jail's outer walls.
The vehicle took off and investigators say they later arrested Lavis in a wooded area about 12 miles away.
Copyright 2013 Associated Press. All rights reserved.