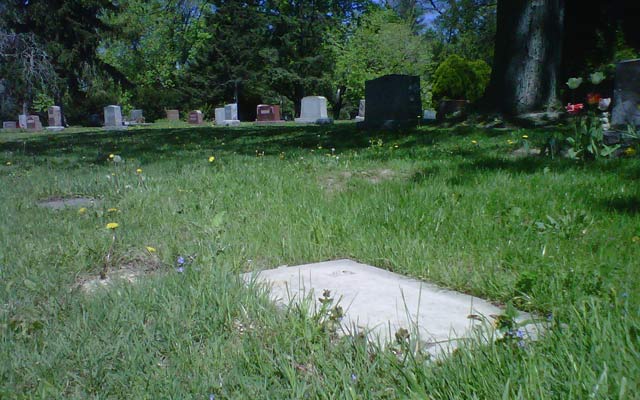 The spot where a grave marker was stolen from Gracelawn Cemetery.
Officials say at least 10 bronze grave markers have been stolen from a Flint cemetery.
Gracelawn Cemetery manager Ted Jordan tells The Flint Journal that the thefts were noticed within the last three weeks, leaving families distraught.
Jordan says it "doesn't get any lower than this." Families have been notified and there's speculation the thefts may be for scrap metal. Many grave stones in the area have plaques made out of copper, aluminum and brass. Many belong to veterans.
One man told police he went to the cemetery on Sunday and noticed two markers missing.
Anyone with information on the thefts is asked to call Flint police.
Copyright 2013 Associated Press. All rights reserved.