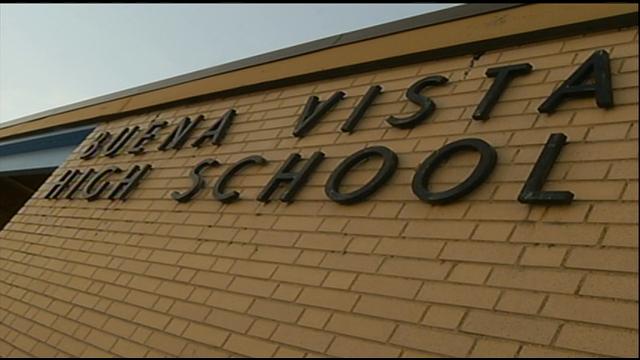 BUENA VISTA TOWNSHIP, MI (WNEM+AP) -
A shuttered Michigan school district is expected to remain closed through the end of the week.
Buena Vista District's Superintendent Deborah Hunter-Harvill said Thursday that the district's board meeting has been postponed until Friday at 5:30 p.m. The board was planning to meet Thursday night to discuss the schools' reopening.
The school board presidents says they need a budget plan in place so funds do not dry up again.
Hunter-Harvill said earlier this week that the district could reopen as early as Friday. She said Thursday that she now hopes to get the students back in the classroom by Monday.
The district hasn't held class since May 3 because it ran out of money to pay its teachers. The cash crunch came after the state withheld state aid to make up for earlier overpayments.
The Michigan Department of Education said it will release state aid funds to Buena Vista beginning with the regularly scheduled state aid payment date on May 20. That will allow the district to meet its May 24 payroll.
Copyright 2013 WNEM (Meredith Corporation). All rights reserved. The Associated Press contributed to this report.