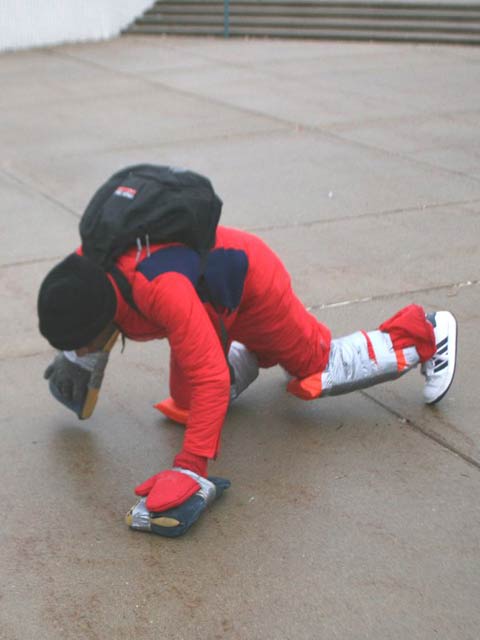 Photo courtesy of Facebook
An activist is crawling about 30 miles in an eye-catching, bright red jumpsuit to protest a Michigan school district's plans to stop offering high school education to students.
The Battle Creek Enquirer reports Bobby Holley began the crawl Tuesday morning in Battle Creek and hopes to arrive at Albion High School by Thursday afternoon.
The board of Albion Public Schools decided this month to no longer offer students a high school education. The board voted 5-1 that beginning this fall Albion High School will close and only students in kindergarten through eighth grade will be taught by the district.
Officials say a $1 million budget deficit could approach $8 million within five years if not addressed. High school students likely would go to another area district.
Holley did a similar stunt in 2011, when he crawled from Battle Creek to Kalamazoo.
Copyright 2013 Associated Press. All rights reserved.