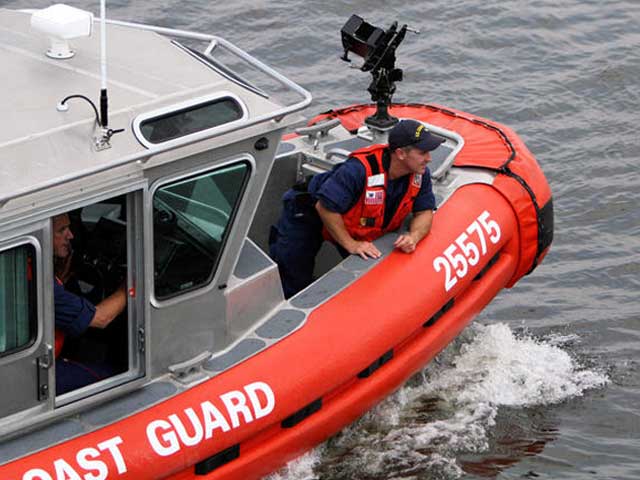 The U.S. Coast Guard has rescued two people from Saginaw Bay after the boat they were riding in began taking on water.
Crews responded after Iosco County dispatch notified the Coast Guard that a 22-foot boat was taking on water Sunday around 11:20 a.m. near Charity Island in Saginaw Bay.
The Iosco County dispatcher had received the initial call from one of the boaters via cell phone.
A crew from Coast Guard Station Tawas responded, and found the boaters standing atop the submerged vessel. A helicopter from the Coast Guard station in Detroit was also used to help in the search.
The boaters were found and then transported to an emergency medical service crew ath the East Tawas State Dock. They had been in the water about 40 minutes. They showed signs of hypothermia.
Names of those involved weren't released. The conditions of those affected is also not known at this time.
The Coast Guard reminds mariners of the importance of having a proper means of communication while boating. In this instance, a cell phone was sufficient; however signal dead zones may prevent communication during an emergency when needed.
The Coast Guard encourages boaters to use VHF-FM marine radios as a primary means of emergency communication.
Copyright 2013 Associated Press. All rights reserved.