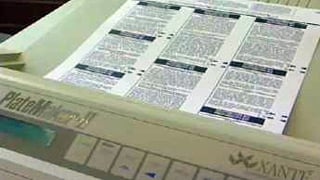 PHOENIX (AP) -
Republican congressmen from Arizona have introduced legislation that allows states to verify voters' U.S. citizenship after a Supreme Court ruling struck down a state law targeting voters in the country illegally.
The Supreme Court ruling Monday said states can't demand proof of citizenship from people registering to vote in federal elections unless they get federal or court approval to do so.
Under legislation proposed Tuesday by U.S. Reps. Matt Salmon, Paul Gosar, David Schweikert and Trent Franks, states would have the authority to require additional documents to prove U.S. citizenship.
Arizona voters approved Proposition 200 in 2004. It required a state driver's license, birth certificate or passport to vote.
Meanwhile, Democratic state lawmakers want Gov. Jan Brewer to veto a bill that would make it harder to vote by mail.
Copyright 2013 Associated Press. All rights reserved.