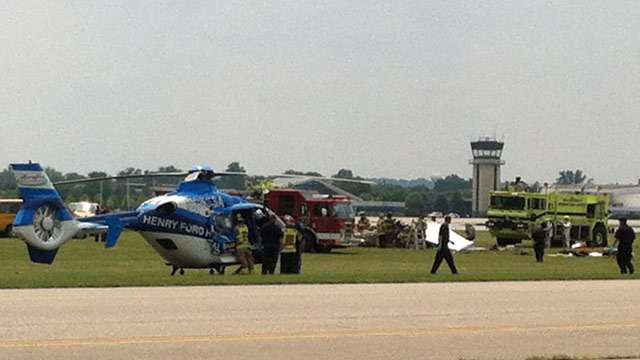 A ground view of the crash scene.
The Federal Aviation Administration says a small plane has crashed at Oakland County International Airport, northwest of Detroit.
Airport spokesman Dave VanderVeen says the Cessna 172 went down about 1:40 p.m. Friday at Oakland County International Airport in Waterford Township.
Three people on board were killed instantly, while the fourth died later at a hospital.
VanderVeen says three of the victims were male and one was female. VanderVeen says the pilot took off from a runway and reached an altitude of about 100 feet before requesting permission to return. The plane crashed in a field.
Officials were forced to close the airport to respond to the crash.
Stay with WNEM.com and TV5 as we continue to follow this story.
Copyright 2013 Associated Press. All rights reserved.