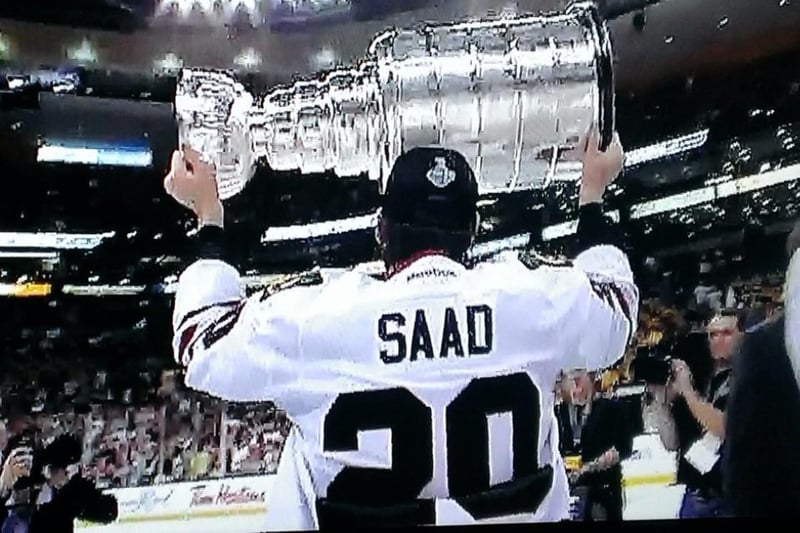 SAGINAW, MI (WNEM) -
A mere two June's ago the focus for Saginaw Spirit forward Brandon Saad was directed towards the 2011 NHL Draft, and which team would become the Pittsburgh natives parent club. Of course ultimately the Chicago Blackhawks became that team, shrewdly selecting Saad in the second round of the NHL selection process. Fast forward the tape a couple of years and the onetime Spirit Captain is a Stanley Cup Champion, the first former member of the Spirit to boast that distinction, after the Blackhawks Game 6 victory over Boston.
Hoisting hockey's greatest symbol for team success over his shoulders puts the finishing touches on a tremendous freshman campaign for Saad. After a noteworthy regular season in which he recorded 10 goals and 17 assists putting himself in the running for the Calder Trophy as NHL Rookie of the Year, Saad became a solid contributor to the Hawks second Cup win in four years. He displayed his versatility in the playoffs playing with a variety of linemates, produced key points throughout the post season, and saw time both on the power play and while shorthanded. Saad was certainly not alone in representing the Ontario Hockey League in Chicago's second Stanley Cup win since 1961. Former OHL performers Pat Kane, Andrew Shaw, Bryan Bickell, and Head Coach Joel Quenneville, among others, also have ties to the league.