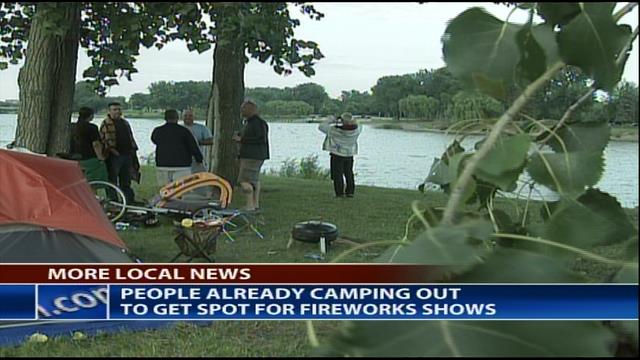 One Mid-Michigan man is in it for the long haul to get a prime spot for his city's Fourth of July fireworks.
Jason Lyons pitched a tent at 3 p.m. Monday on a raised grassy section of land. From the spot he has a clear view of where Saginaw's fireworks will be launched on Ojibway Island beginning at dusk Thursday.
The 39-year-old says he's come to the spot on July 2 in recent years, but came a day earlier this year after some people joked last year they would get it.
He says he has a "friendly competition" among friends for the best spot.
This year's celebration is special because Lyons' daughter turns 21 and plans to spend her birthday with him watching the fireworks.
WNEM.com has you covered with our list of firework shows in our area -- check it out here.
Don't forget to catch WNEM TV5's fireworks special -- it airs on July 4 on TV5 from 10 p.m. to 11 p.m. and will feature firework shows from several cities.
Copyright 2013 WNEM (Meredith Corporation). All rights reserved. The Associated Press contributed to this report.