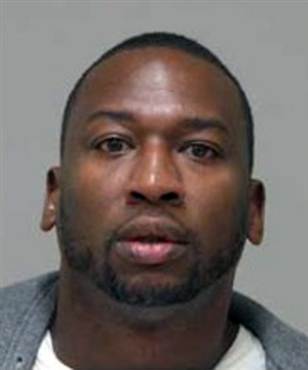 Rodrick Dantzler
A man has pleaded guilty to providing a gun to another man who killed seven people in Grand Rapids in 2011.
It was illegal for Michael Allen to supply a gun to Roderic Dantzler because Dantzler was an ex-convict who wasn't supposed to have weapons.
Allen is a 35-year-old Grand Rapids resident and faces up to 10 years in federal prison when he returns to court on Nov. 18.
Allen pleaded guilty Wednesday. Dantzler killed seven people during a shooting spree, including his estranged wife and their 12-year-old daughter. He also killed himself.
Dantzler had pledged in a suicide note to take his mother-in-law "with me." Grand Rapids Police Chief Kevin Belk said in October 2011 that officials probably will never know why Rodrick Dantzler fatally shot a former girlfriend, his estranged wife, his 12-year-old daughter and four others related to them, including his mother-in law.
Federal prosecutors say ex-convict Joseph Krul pleaded guilty in May to possessing the same gun before Dantzler got it.
Copyright 2013 by The Associated Press. All Rights Reserved.