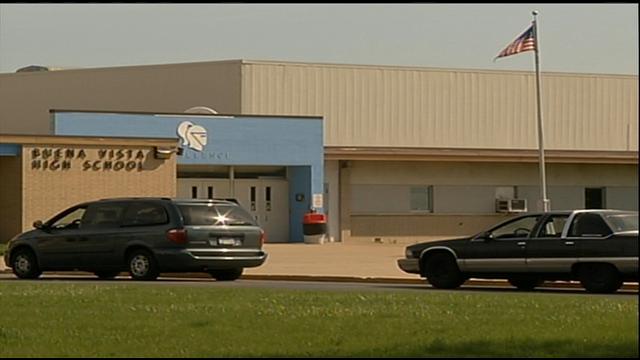 Buena Vista High School
BUENA VISTA TOWNSHIP, Mich. (AP) -
Residents of a struggling Michigan school district that might not open in September still may be on the hook for its debts if it shuts down.
Gov. Rick Snyder signed a law this month laying the groundwork for two deficit-ridden Michigan school districts to be closed and for their students to be sent to schools nearby. They include the Buena Vista School District, located in the Saginaw area.
Under the law, The Saginaw News reports property owners within the district's boundaries could continue to pay down the district's debt until those bills are paid off.
The state's Local Emergency Financial Assistance Loan Board on Wednesday determined the Buena Vista district is in "probable financial stress."
The state has said Buena Vista has a $3.7 million deficit.
------
Information from: The Saginaw News, http://www.mlive.com/saginaw