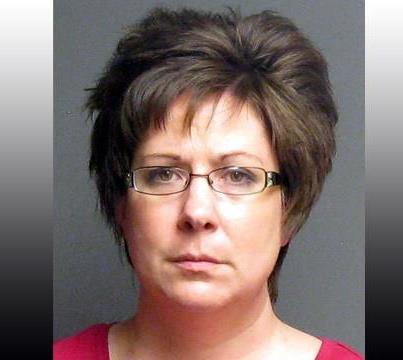 Sara Ylen -- Photo courtesy of Facebook.
A Mid-Michigan woman accused of faking cancer has been ordered to stand trial on fraud and five other charges.
After hearing 10 witnesses over two days, a Sanilac County judge on Friday said prosecutors revealed enough evidence against Sara Ylen.
Authorities say the 38-year-old Lexington woman didn't have cancer, despite receiving hospice care worth $100,000. Ylen also benefited from fundraisers, especially a 2012 church event that raised more than $10,000.
Ylen didn't present any evidence in court to show she actually had cancer. Witnesses say she claimed to be a patient at the University of Michigan cancer center and an Illinois cancer center. But both say they never treated her.
In a separate case, Ylen is awaiting trial on a charge of making a false report of rape.
The public got to know Ylen in 2003 when she talked to the Port Huron newspaper about being a rape victim. But a man who spent nearly a decade in prison was released last year after doubt was raised about Ylen's credibility. A judge said new evidence cast doubt on whether Ylen ever was attacked.
Copyright 2013 Associated Press. All rights reserved.