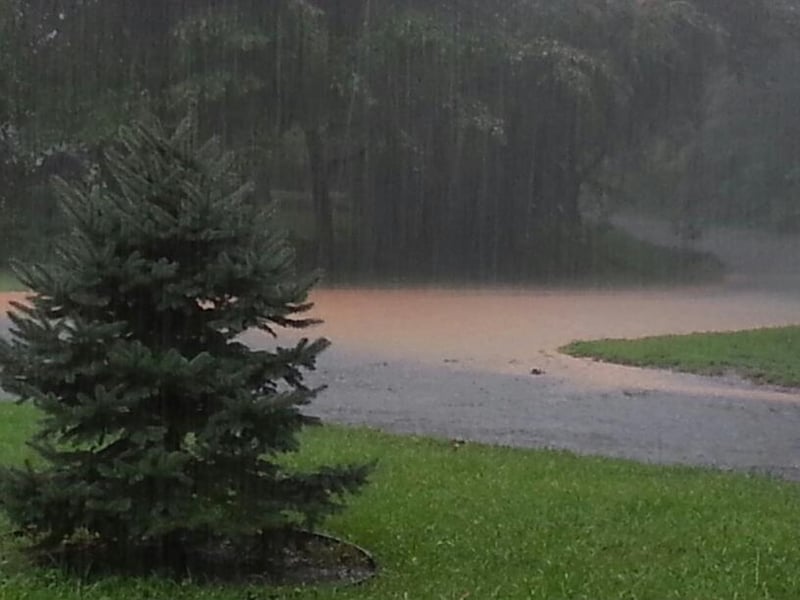 From Melissa in Simpsonville this morning!
Heavy storms woke many of us up this morning, including my daughter Stella! Luckily the storms stayed below severe limits, but heavy rain and thunder was an issue. We've had some flooding around the Saluda River, as well as minor flooding scattered across the Upstate. We received around a quarter inch of rain around Clemson, to 0.93" in Anderson and 1.70" around Asheville!
Tonight expect a few showers and isolated storms, but the bulk of the widespread rain has shifted east.
A front will settle in tonight, and provide us with a chance of storms tomorrow. However, the best chance for rain will be in the Midlands. I'm going with a 30-40% chance of rain area-wide, and this time it should be mostly afternoon stuff.
Monday is looking dry, thank goodness, since we need some time to dry out before more showers and storms develop mid-week. What a wild beginning, middle AND end to July!