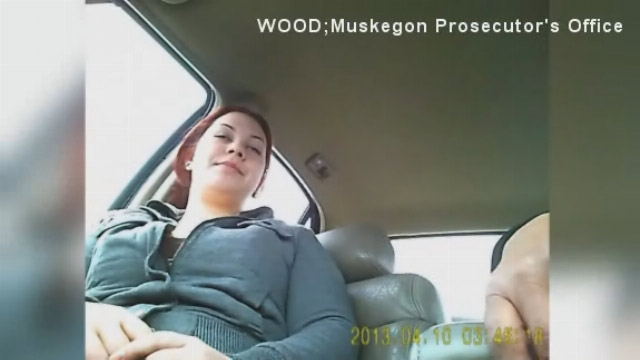 Julia Charlene Merfeld
A 21-year-old West Michigan woman who was caught on camera trying to hire a hit man to kill her husband has been sentenced to a minimum of 5 years, 8 months in prison.
Muskegon County Circuit Court Judge William Marietti on Tuesday sentenced Julia Charlene Merfeld to up to 20 years in prison.
The Muskegon woman pleaded guilty to soliciting the murder of her 27-year-old husband. On a hidden camera video made by investigators, Merfeld is heard telling a detective posing as a hit man that the killing would be "easier than divorcing him."
Authorities say Merfeld wanted her husband's $400,000 life insurance policy and was videotaped in April promising to pay $50,000 for the killing. You can watch Merfeld on tape talking with an undercover officer in the video above.
Merfeld asked the judge Tuesday for a lighter punishment.
Copyright 2013 Associated Press. All rights reserved.