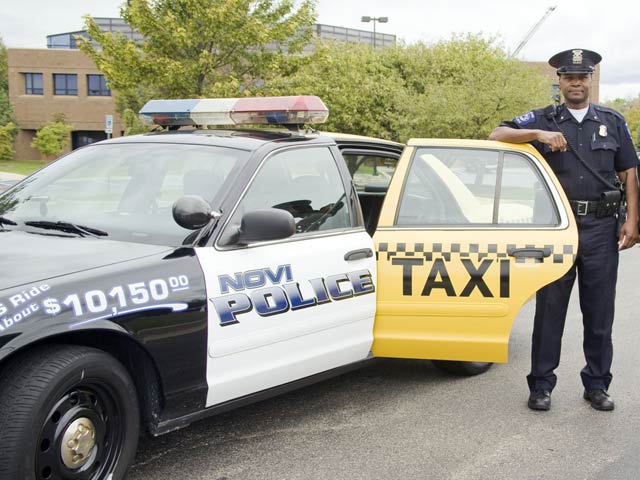 NOVI, MI (AP) -
Mobile billboards featuring a tricked-out suburban Detroit police car are part of an effort to crack down on drunken driving through Labor Day weekend.
The campaign involves local police departments, sheriff offices and Michigan State Police posts in 26 counties largely in the Detroit area, West Michigan, and Genesee and Saginaw counties. In all, officers from 155 agencies are taking part in the effort.
The billboards will feature the Novi Police Department's "cruiser-cab" -- a police patrol car with the rear half covered with a wrap that looks like a taxi cab.
The message to potential drunken drivers is: "Choose your ride."
The ad campaign and stepped-up enforcement are paid for with federal traffic safety funds coordinated by the Michigan Office of Highway Safety Planning.
Copyright 2013 Associated Press. All rights reserved.