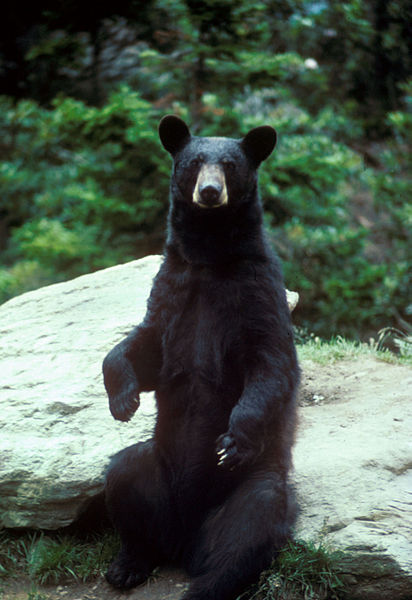 A black bear -- not the same bear involved in the attack in northern Michigan.
The grandfather of a 12-year-old girl who was attacked by a bear in northern Michigan says she's doing well after having surgery for deep scratches on one of her thighs.
The Michigan Department of Natural Resources says Abby Wetherell was running on a dirt trail in Wexford County Thursday night when the bear attacked.
She sped up, but the bear knocked her down twice and lashed one of her thighs with its powerful paws as she screamed for help. Her father and a neighbor chased the animal away.
The attack happened on grandfather Dave Wetherell's wooded property near Cadillac. Wetherell says Abby remains hospitalized but is doing well.
Wetherell says he's "very proud" of the way Abby handled herself.
The DNR says it's setting traps for the bear.
[Text "TV5" to 38102 to get breaking news alerts on your mobile phone]
Copyright 2013 Associated Press. All rights reserved.