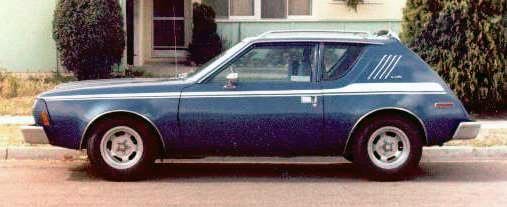 A 1974 AMC Gremlin, blue with a white racing stripe -- photo courtesy of Bob DuHamel.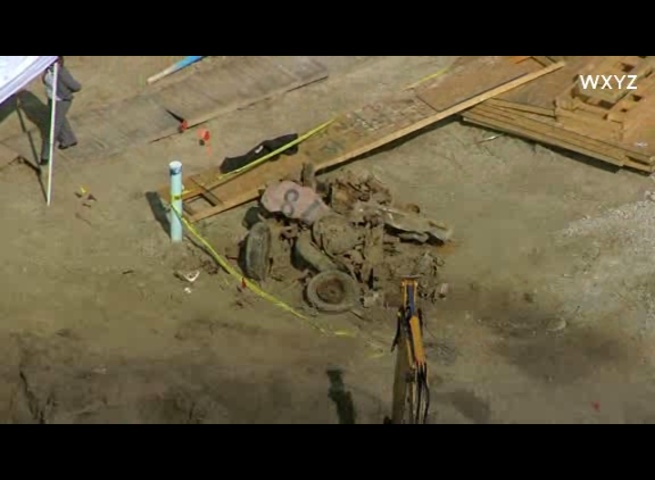 A view of the dig scene where car parts have been excavated and placed in a pile.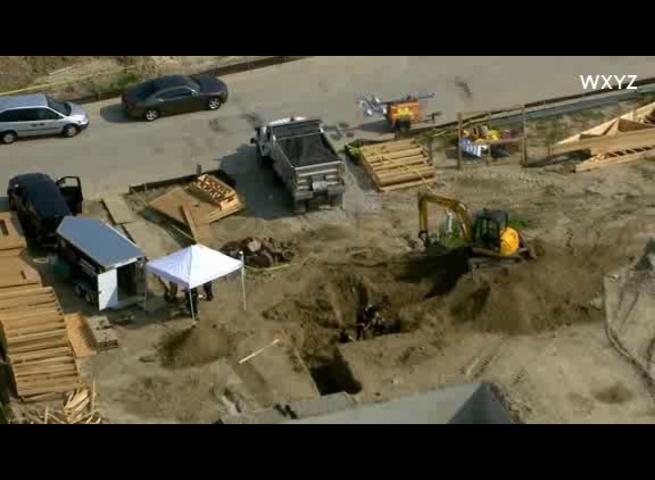 An overhead view of the discovery scene.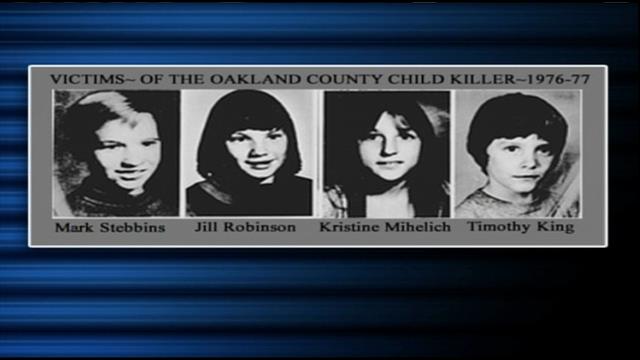 The four victims -- no one has ever been caught in connection to their slayings.