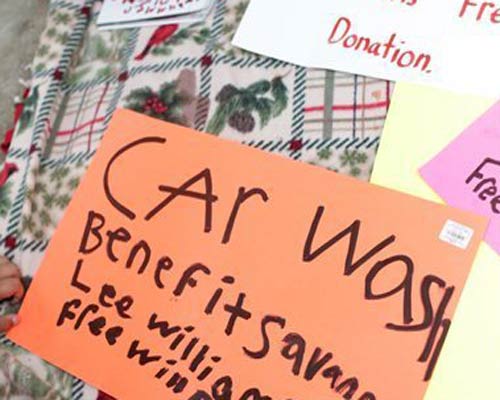 Car wash fundraiser held to raise money for new grave
Kindness shown by family and strangers resulted in a new headstone and burial place for a 4-month-old who died almost 30 years ago.
The Saginaw News reports that the generosity came on behalf of Alma native and Virginia resident Amy Nuckles. She discovered two months ago that the headstone was missing on her baby's grave in Butman Township. Her baby, Savanna Lee Williams, died of sudden infant death syndrome in 1986
Her daughter now rests in another cemetery with a new headstone paid for through efforts of her sister and a resident, who held car washes that raised money for the effort.
No one knows what happened to the original headstone. Nuckles thinks it was stolen. She moved Savanna's grave to another cemetery to avoid further thefts.
Copyright 2013 Associated Press. All rights reserved.