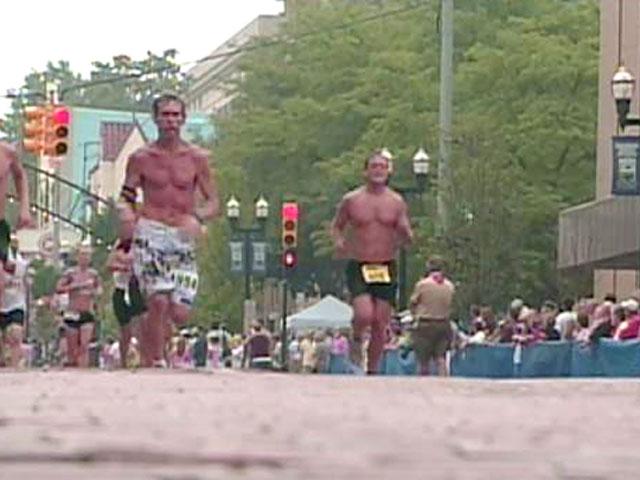 FLINT, MI (WNEM) -
Julius Kogo from Kenya broke away from the pack at the Bradley Hills and then put the pedal to the medal to win his fourth-straight Crim title Saturday morning in Flint.
Kogo posted a personal best 10-mile run by turning in an unofficial time of 45:54 which is just 14 seconds short of the Crim record.
The first women to cross the finish line was Aliphine Tuliamuk-Bolton. The native from Kenya, turned in an unofficial time of 54:26. For the former runner from Whitica State, who now calls Santa Fe New Mexico home, it was the first time she has run a 10-mile event.
Fremont Indiana's Tom Davis repeated as the champion of the 10-mile Wheeler Race. He rolled across the finish line in 29:43.
Over 13-thousand participated in the 37th annual HealthPlus Crim Festival of Races.
Copyright 2013 WNEM (Meredith Corporation). All rights reserved