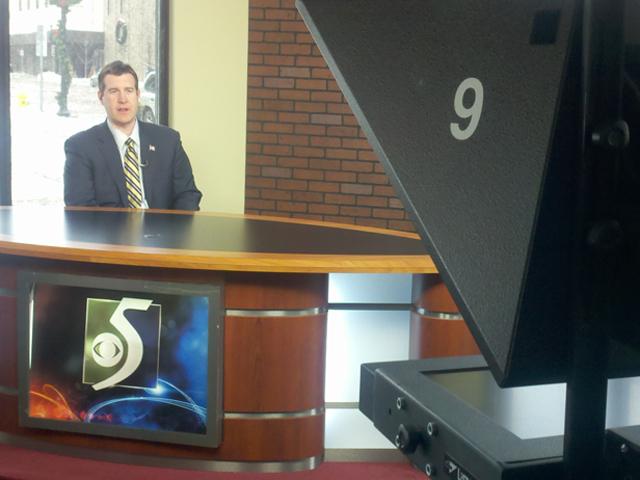 Flint Mayor Dayne Walling at the WNEM studios in Flint
FLINT, MI (AP) -
Flint Mayor Dayne Walling was one of 18 mayors who met with President Barack Obama to discuss strategies to reduce youth violence.
Walling says much of the discussion Tuesday at the White House focused on the causes of violence. Many called for more early childhood education, adult literacy programs and parental support.
The Flint Journal reports that Walling also attended a meeting led by Attorney General Eric Holder. Walling was joined at the second session by Flint Public Safety Director Alvern Lock.
Flint is among the top U.S. cities of more than 50,000 people with the worst crime rates.
The group of mayors included Cory Booker of Newark, N.J.; Kevin Johnson of Sacramento, Calif.; Mitch Landrieu of New Orleans; and Michael Nutter of Philadelphia.
Copyright 2013 Associated Press. All rights reserved.