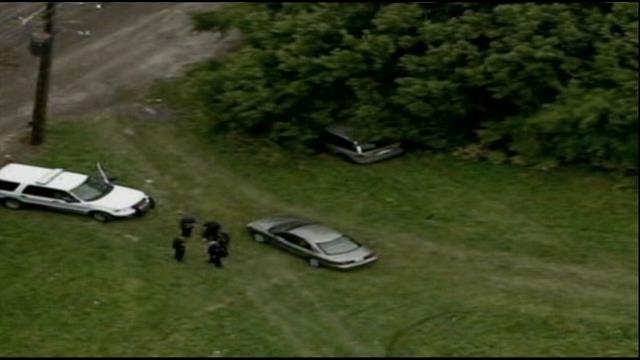 Area where the chase ended
DETROIT, MI (WNEM/AP) -
A Detroit convict accused of stabbing a sheriff's deputy with a broken comb during a violent courthouse escape is facing a raft of new charges after being captured following a daylong manhunt.
Wayne County Sheriff Benny Napoleon says a tip from the public lead police Monday night to 25-year-old Abraham Pearson, of Detroit, a convicted carjacker accused of attacking a sheriff's deputy Monday morning at a downtown courthouse and escaping.
The situation started when Pearson was brought to court for sentencing on carjacking and armed robbery.
When an officer tried to take the cuffs off of him, Pearson stabbed him with a homemade knife made from a plastic comb.
Deputies say he then stole the 63-year-old deputies clothing and stole a vehicle.
Hours later police arrested Pearson after he was spotted walking in a Detroit neighborhood.
Napoleon said during a news conference that Pearson was taken into custody after a short chase.
He said Pearson will face 11 additional charges related to his alleged attack and escape.
The deputy is expected to be okay.
Copyright 2013 WNEM (Meredith Corporation) and Associated Press. All rights reserved.