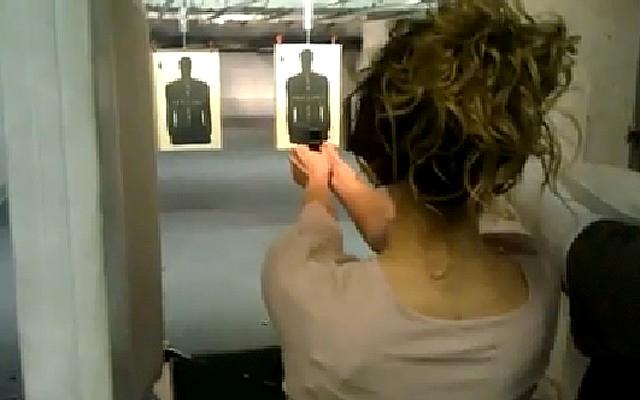 A woman shooting a handgun at a Mid-Michigan range.
THOMAS TOWNSHIP, Mich. (AP) -
A woman who organized the Saginaw Valley chapter of a women's group that promotes gun use and safety says a statewide conference of chapters will be held this month in Lansing.
The Saginaw News reports that the first Well Armed Woman Conference and Expo will be held Sept. 21 and 22 at Michigan State University's Demmer Center. Any woman 21 and older may attend.
Joey Lee is the 60-year-old founder of the Well Armed Woman-Saginaw Valley Chapter. She says the conference will include workshops on Michigan gun laws, and pistol and rifle shooting.
Her chapter has about women from the Great Lakes Bay Region. They meet monthly at Saginaw Field and Stream Club in Thomas Township.
Information on the state conference can be found at www.demmercenter.msu.edu/events.
------
Information from: The Saginaw News, http://www.mlive.com/saginaw