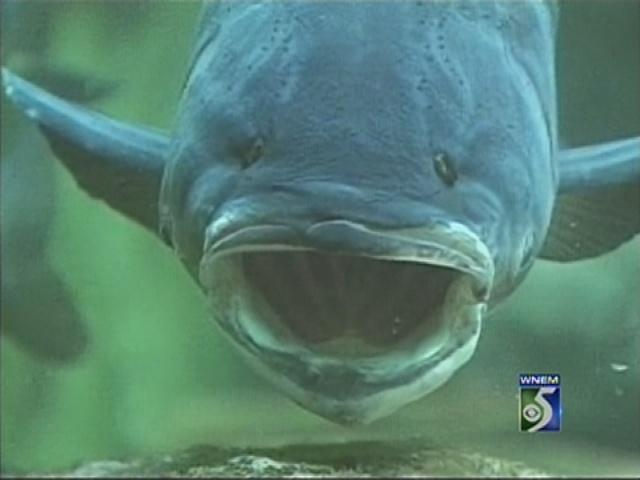 Asian Carp
Members of Congress say the recent discovery of a large Asian carp near Lake Michigan underscores the need to separate the Great Lakes and Mississippi River watersheds in the Chicago area.
John Goss of the White House Council on Environmental Quality reported the find last week during a Great Lakes gathering in Milwaukee. He says the 53-inch, 82-pound fish was caught about a month ago in Flatfoot Lake on the Illinois-Indiana state line.
The lake is landlocked but very close to the Calumet River, which flows into Lake Michigan.
Republican Rep. Dave Camp and Democratic Sen. Debbie Stabenow of Michigan issued statements Tuesday repeating their call for permanent barriers between Lake Michigan and Chicago canals and rivers to protect the Great Lakes from Asian carp and other invasive species.
"News that a live Asian carp was found dangerously close to Lake Michigan, in Flatfoot Lake, is another reminder that we must find a permanent solution to protect the Great Lakes," said Camp. "Incidents like this underscore the fact that hydrological separation is the only real way to keep Asian carp from destroying the Great Lakes."
[Text "TV5" to 38102 to get breaking news alerts on your mobile phone]
Copyright 2013 Associated Press. All rights reserved.