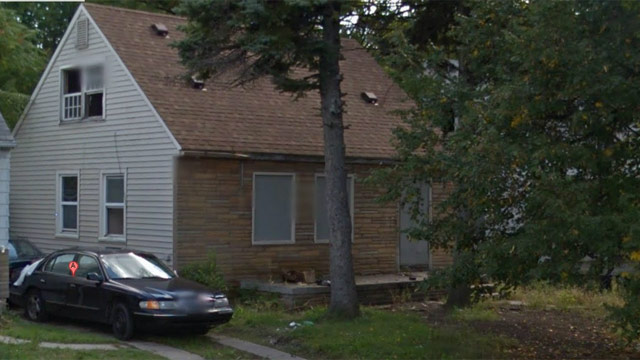 Eminem's old house.
DETROIT (AP) -
The childhood home of rap superstar Eminem has gone up for auction in Detroit.
The Detroit News reports Wednesday that the small, single-family house on the city's northeast side is listed on a state website. No price was given for the 747-square-foot, 1.5 bath home.
Public records show the home was listed as the address of Eminem's mother, Deborah Mathers, from 1989 to 2003.
The newspaper says a past owner of the home listed it on eBay for $500,000 but received no bids. A real estate website shows it sold for $24,650 in 2007.
The home is listed by the Michigan Land Bank Fast Track Authority. The authority's website says it acquires, assembles or disposes of public property to promote development and return unused land to productive use.
------
Information from: The Detroit News, http://detnews.com/
[Text "TV5" to 38102 to get breaking news alerts on your mobile phone]
Copyright 2013 Associated Press. All rights reserved.