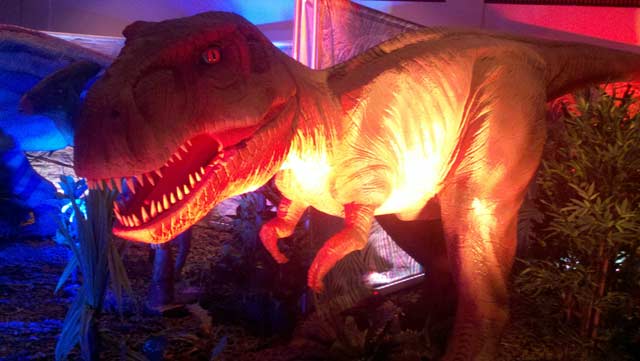 SAGINAW, MI (WNEM) -
Take a step back in time and watch dinosaurs come to life this weekend at Discover the Dinosaurs. It's happening all weekend at the Dow Event Center in Saginaw.
The hands-on exhibit features several moving animatronic and museum-quality dinosaur replicas, all in a fun and educational environment.
Discover the Dinosaurs gives kids the hands-on opportunity to touch a dinosaur, actually ride on the back of a T-Rex, and experience other fun activities that make spending the day with dinosaurs fun for all ages.
Attractions include a dino dig, gem and fossil mining, inflatable slides, and mini golf.
The exhibit at the Dow Event Center runs Friday, Sept. 20, 12 p.m. to 9 p.m., Saturday, Sept. 21, 10 a.m. to 8 p.m. and Sunday, Sept. 22, 10 a.m. to 7 p.m.
For admission pricing and to order tickets, visit: http://www.discoverthedinosaurs.com/Events/saginaw.html
Copyright 2013 WNEM (Meredith Corporation). All rights reserved.