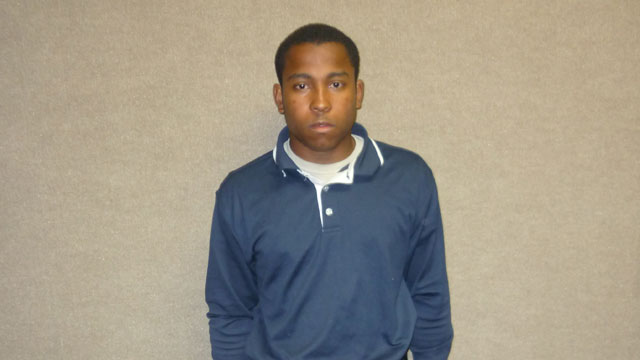 Kavan M. Wooldridge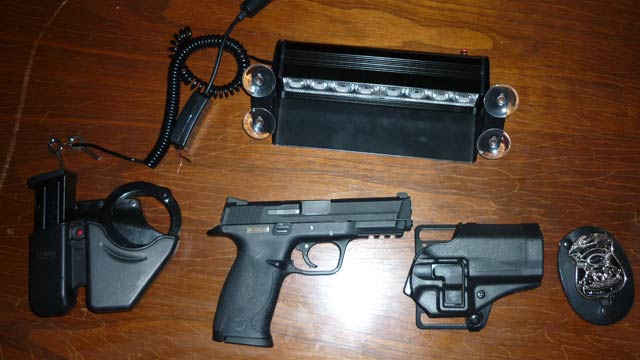 The items police say they found on Wooldridge.
Authorities say they stopped a 19-year-old man who illegally used a flashing light on a former police vehicle in suburban Detroit to make a turn.
The Oakland County sheriff's department says Kavan M. Wooldridge of Highland Park had an airsoft gun, handcuffs, police-style badge and hand-held radio when they found him Sept. 13 in Rochester Hills.
He's charged with a misdemeanor related to the use of the light and authorities want to find out if others came into contact with him. A court says Monday he doesn't yet have a lawyer on record.
The department says Wooldridge bought the former police vehicle for personal use and had identification saying he worked a ramp agent for Delta Airlines at Detroit Metropolitan Airport. The department says the radio also had Delta markings.
Sheriff's Detectives suspect this is not the first time he has acted in this manner and anyone who suspects they may have come in contact with him acting this way is asked to call the Sheriff's Office Rochester Hills Substation at 248-537-3530.
[Text "TV5" to 38102 to get breaking news alerts on your mobile phone]
Copyright 2013 Associated Press. All rights reserved.