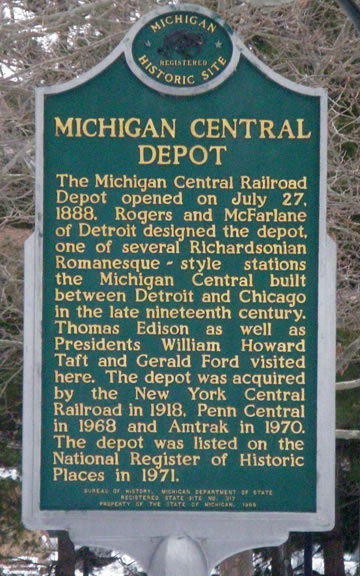 A Michigan historical marker.
HOWARD CITY, Mich. (AP) -
Flag holders on the graves of veterans in western Michigan and a historical marker in Mid-Michigan may have been targeted for resale as scrap metal in separate thefts.
In Shiawassee County's Burns Township, The Argus-Press of Owosso reports the first marker designating a historical site in the county was taken over the weekend. In 1963, more than 2,000 people turned out as the Shiawassee County Historical Commission held a dedication ceremony.
The Grand Rapids Press reports 19 brass flag holders have been stolen from Reynolds Township Cemetery near Howard City since Memorial Day. The cemetery is located in Montcalm County. Authorities say the markers are being taken for sale as scrap.
The marker details the area's history dating back to a late 1700s.
Copyright 2013 Associated Press. All rights reserved.
[Text "TV5" to 38102 to get breaking news alerts on your mobile phone]