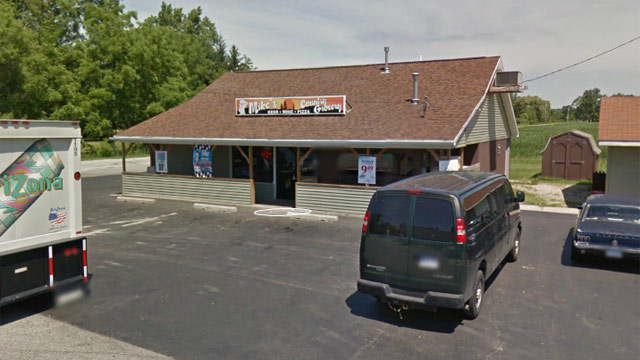 Mike's County Grocery.
MIDLAND, MI (WNEM) -
The Midland County Sheriff's office says that an anonymous tip led investigators to make two arrests in connection to the armed robbery at Mike's Country Grocery on August 4, 2013.
Detectives say a 27-year-old woman and a 26-year-old man were taken into custody on Thursday, Sept 26. Authorities said the Midland County duo are married.
Through the investigation, detectives said they were able to obtain a confession from both suspects and recover clothing a firearm and the vehicle that was used in the armed robbery.
The pair is currently lodged at the Midland County Jail and investigators said the case has been forwarded to the Midland County Prosecutor's office for review and arraignment.
"This was an outstanding work by Detective[s] Benzing and Holzinger," said Midland County Sheriff Scott Stephenson. "I would also like to thank the Midland City Police Department and the Bay County Sheriff's Office for their assistance in this investigation."
[Text "TV5" to 38102 to get breaking news alerts on your mobile phone]
Copyright 2013 WNEM (Meredith Corporation). All rights reserved.