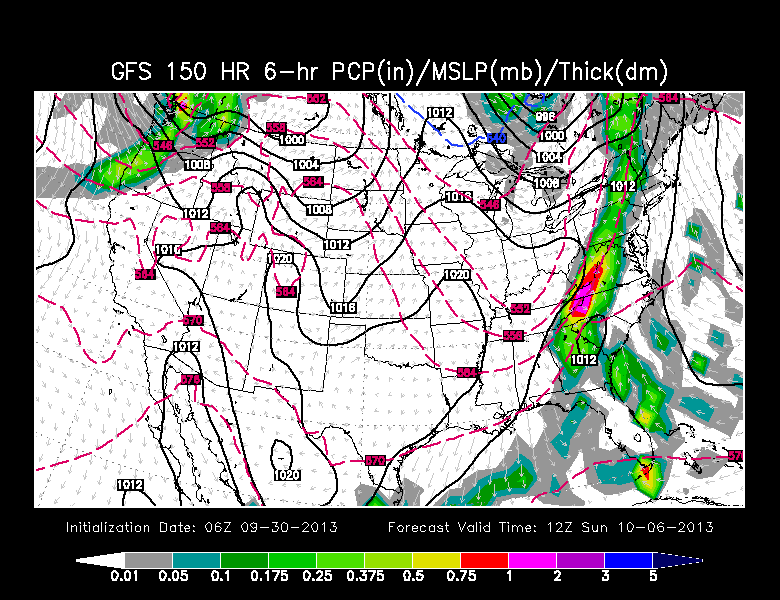 Sunday morning rain on GFS model
Things are looking good for the start of our work week! A front approach the Carolinas and Georgia through today, but it shouldn't bring more than a few clouds and isolated mountain showers.
The next few days are looking dry with highs around 80 in the Upstate and upper 70s in the mountains through mid-week! Clouds will start to build in on Friday and early Saturday.
The big questions for the weekend forecast:
When will the cold front move through?
Will a tropical system play a role in bringing heavy rain?
At this point it does look like a tropical system will move north from the gulf and get absorbed by the front, and that will help the front pack some big-time soaking t-storms. If I were to make the call now, I'd say Sunday will be the wettest day, but we'll have to wait and see!
Hope you are getting a good start to the work week!