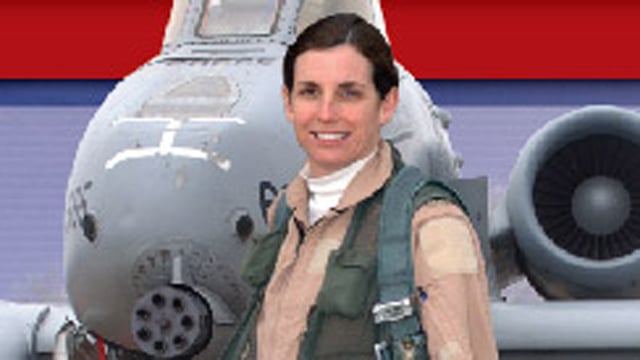 Martha McSally (Source: mcsallyforcongress.com)
TUCSON, AZ (AP) -
Retired U.S. Air Force combat pilot Martha McSally is again running for Congress.
The unsuccessful 2012 Republican nominee in Arizona's 2nd Congressional District announced Tuesday she will seek her party's nomination in 2014.
McSally previously filed papers with federal elections officials to run for the seat now held by Democrat Ron Barber.
Another Republican is already in the 2014 race. He's Ed Martin, a fill-in talk-radio host and president of a nonprofit horse racing integrity group.
Barber narrowly beat McSally in the November 2012 general election.
He first won the seat held by his former boss Gabrielle Giffords in a special election after she resigned in January 2012 because of injuries she received in a 2011 mass shooting at a political event in Tucson.
Copyright 2013 Associated Press. All rights reserved.