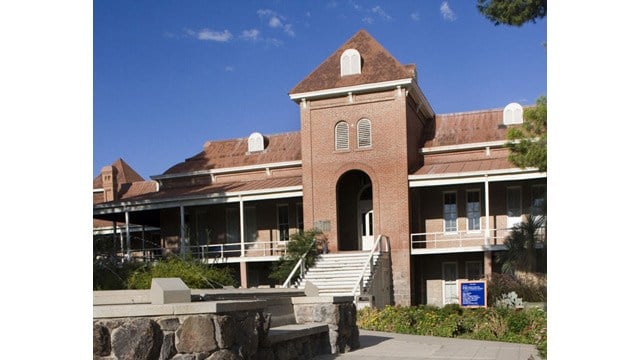 Old Main, University of Arizona. (Source: University of Arizona)
TUCSON, AZ (AP) -
The University of Arizona is renovating a landmark that the university calls its "front porch" and that is one of the state's oldest public buildings.
Old Main, where the university held its first classes in 1891, is being modernized under a $13.5 million fundraising campaign.
President Ann Weaver Hart says the project will ensure that the building will be around for generations of students to come.
Hart also says her own office will be moved into Old Main from the administration tower, allowing her to be more visible, engaged and accessible.
The renovation includes repairing a damaged foundation and exterior veranda as well as cracked masonry columns. There'll also be updating of ventilation and other systems.
The renovation is scheduled to be finished next summer.
Copyright 2013 Associated Press. All rights reserved.