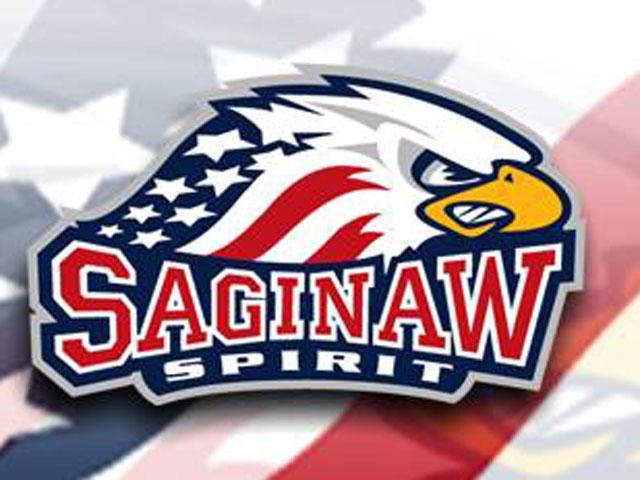 SAGINAW, MI (WNEM) -
The Saginaw Spirit welcomed the Plymouth Whalers for their 4th home regular season game on Friday, October 4th.
The first period produced a defensive struggle that did not break for 17 minutes. The Spirit then scored the first goal of the game off the stick of Jimmy Lodge from Eric Locke and Nathan Glass at 17:28. The Spirit Captain Locke was playing in his first game of the season after being returned by the Buffalo Sabres organization.
During the second period the score stayed locked at 1-0 until the Whalers found the back of the net at 7:53 with an effort by Zach Lorentz from Ryan Hartman. With only 35 seconds left of play, the Whalers pulled ahead with a goal by Ryan Hartman from Zach Lorentz and Matt Mistele ending the period with a Whalers lead of 2-1.
Early into an impressive final period the Spirit equaled the Whalers on the score sheet with a goal fired by Sean Callaghan, his first of the season, from Eric Locke and Jimmy Lodge at 1:16. Soon after, the Spirit gained one on the Whalers with Nathan Glass' first goal of the season from Eric Locke and Jimmy Lodge at 3:33. The Spirit then created an even larger gap in the score with a goal by Terry Trafford, his first of the season, from Zach Bratina and Justin Sefton at 8:33. With nearly two minutes left the Whalers pulled goalie Alex Nedeljkovic leading to an empty net goal by Spirit center Justin Kea from Terry Trafford, also his first of the season, with 42 seconds left ending the game with a score of 5-2 Spirit.
Copyright 2013 Saginaw Spirit. All rights reserved.