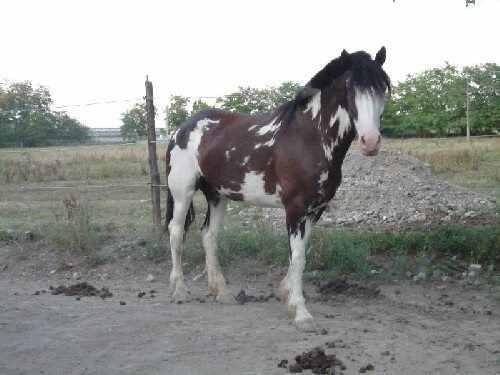 Not the actual horse involved in the ride.
UBLY, MI (AP) -
A Michigan educator who for years pondered riding a horse across Michigan decided at age 70 that the time was right.
The Huron Daily Tribune reports that Richard Holdship of Ubly made the 225-mile ride from the Mackinac City Horse Camp on Lake Michigan to Oscoda on Lake Huron on the Michigan Trail Rider's Association Shore-to-Shore Riding Trail.
Holdship says health issues inhibited him from taking the ride sooner but turning 70 re-invigorated him. He says he got his first horse when he was 10.
Holdship set out on Sept. 6 on the 10-day ride atop Rudy, his 13-year-old Missouri fox trotter. His wife, Ricki, drove from camp to camp setting it up and tearing it down each day.
Copyright 2013 Associated Press. All rights reserved.