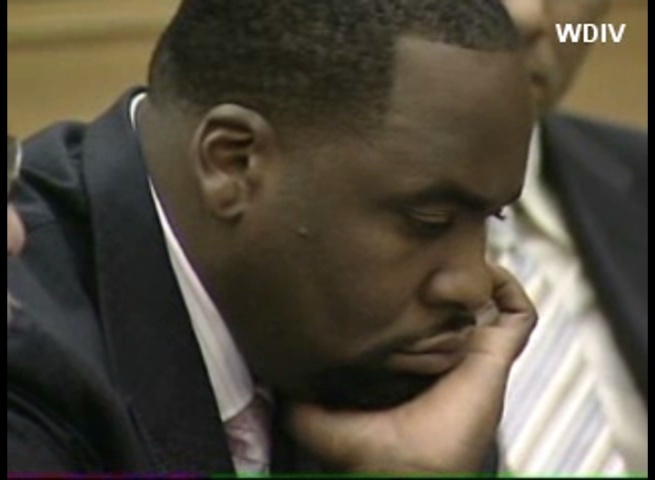 Ex-Detroit mayor Kwame Kilpatrick
DETROIT (AP) -
By ED WHITE, Associated Press
Former Detroit Mayor Kwame Kilpatrick has been sentenced to 28 years in prison for corruption that turned city hall into a pay-to-play parlor.
Kilpatrick was convicted earlier this year of two dozen crimes, including racketeering conspiracy, bribery and extortion. There was evidence of shakedowns, kickbacks and strong-arm tactics to reaped tens of thousands of dollars and other benefits from people who wanted city business.
The sentence was a victory for prosecutors, who had recommended Kilpatrick serve at least 28 years in prison, while defense attorneys argued for no more than 15 years.
Kilpatrick quit office in 2008 after a different scandal involving sexually explicit text messages and an extramarital affair. The 43-year-old Democrat served as mayor for nearly seven years.
Kilpatrick told the judge he's ready to go to prison and is "profoundly sorry" for the tough conditions in his hometown.
Kilpatrick didn't specifically address his crimes but said he respects the jury's verdict.
Kilpatrick says he "beat down the spirit, the energy, the vibrance of what was going on in the city of Detroit." He says he wishes he could turn the clock back to 2006 when Detroit hosted the Super Bowl and people of all races in southeastern Michigan "felt this was their town."
Copyright 2013 Associated Press. All rights reserved.