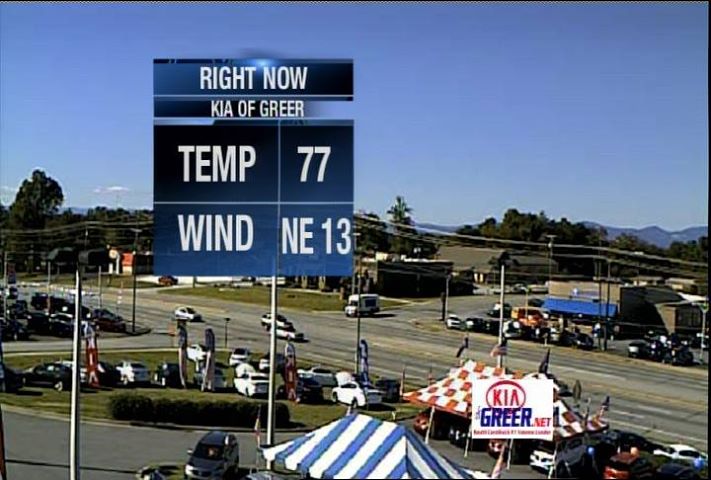 That's about the only title I could thinks of for this post. The beautiful blue skies we are seeing today will carry into the weekend. We may have some brief periods of cloudiness and fog Friday morning, as well as at points on Sunday, but for the most part we are looking good!
If you are planning to be outside this weekend, you will want to dress in layers! The mornings will be slightly chilly, but by afternoon it will get warm! If you are under direct sunlight you may even start sweating at Fall For Greenville!
Looking in the future, we may get some rain by middle of next week as a front approaches. The models are spread out a bit, but severe weather could potentially be an issue if the front crosses our area during the peak heating hours on Wednesday or Thursday of next week. So, that's will be our next active weather to track!
In the tropics there is a disturbance way out in the Atlantic that has about a 50% chance of becoming tropical. Computer models are taking it westward, then toward the northwest. That would mean a miss for the U.S. as it looks now.
Hope you are enjoying this beautiful weather! It's a nice break after the active summer weather we tracked for so long!