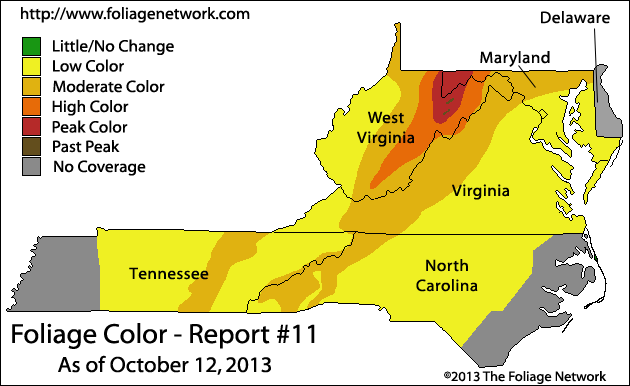 Courtesy of The Foliage Network (www.foliagenetwork.com)
Here we are in the middle of October and much of the Western North Carolina Mountains are still mostly green with some higher elevations having moderate color. The Fall color transition has been a little slow this year since we haven't had many cold nights yet.
According to several "leaf peeping" sources, the best place to find is color above 4,000 feet elevation. This would include Mt. Mitchell State Park and the neighboring portion of the Blue Ridge Parkway (which is open for driving right now). As we see cooler weather over the next few weeks, the Fall Colors should start to arrive across the mountains and eventually the Upstate. So, rather than drive up into the mountains this weekend you may want to stay in Greenville for Fall For Greenville which ends on Sunday.
Have a great weekend!
Meteorologist Mark Johnson